Final phase construction new Movacolor building
The new building is nearing its completion. Although still many things to do it is exciting to see how things are coming together. It promises to become the inspiring building as it is meant to be with sufficient room for further expansion.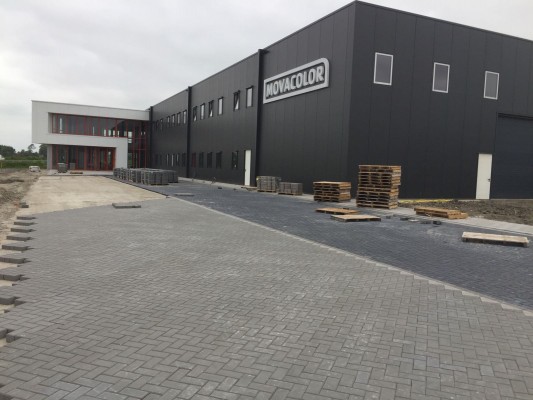 The moving date is set for the first week of July. As a consequence, our production will have reduced capacity in the weeks 26 and 27 (June 25 to July 6).
Unfortunately this will have some effects on the delivery times in this period. We have calculated with this disruption in our confirmed delivery dates, so this might explain when you have received some longer lead times than expected. We will do our utmost to minimize the effects on our service.
Gerhard Dersjant, Managing Director
NEED MORE INFORMATION?
Contact our dosing specialists
+31(0)515 - 570 020